Simplifying
aviation

maintenance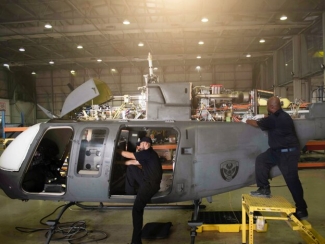 MAINTENANCE, MODIFICATIONS AND UPGRADES
We support aircraft readiness and availability by offering clients a comprehensive range of aviation maintenance services for rotary-wing aircraft. These include routine inspections, in-depth repairs, aircraft systems overhauling, and integrated lifecycle solutions.
We define industry benchmarks by ensuring that every maintenance action – simple or complex, corrective or preventive – surpasses the highest quality and safety standards. This is why we only employ the most talented technicians and engineers, both locally and internationally, work on a variety of rotary-wing platforms — making them subject matter experts in the process.
Additionally, we offer the following aviation-related services:
Aircraft modifications and upgrades to deal with obsolescence, mission enhancements and regulatory changes.
Capability and facility enhancements, including intermediate maintenance shop design and implementation
ERP integration to improve and streamline the transfer of maintenance and logistics information among computer systems.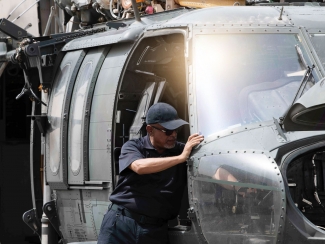 LOGISTICS SERVICES
We provide clients logistics and supply chain services both as a value-added, stand-alone offering and as part of an integrated lifecycle solution. Our strong relationships with international OEMs, third-party MROs, regional suppliers, and qualified staff ensure high level of efficiency within the logistics supply chain.
Our specialised supply chain services include:
Tailored supply chain solutions
Availability-based support (optional fixed price per flight hour)
Service-based maintenance & Logistics with performance measures
Parts distribution
Warehouse management
Fleet inventory analysis
Instrument landing system support
Consignment inventories
Aircraft disposal and resale
Component risk and opportunities (R&O) management
Strategic supply agreements
Obsolescence management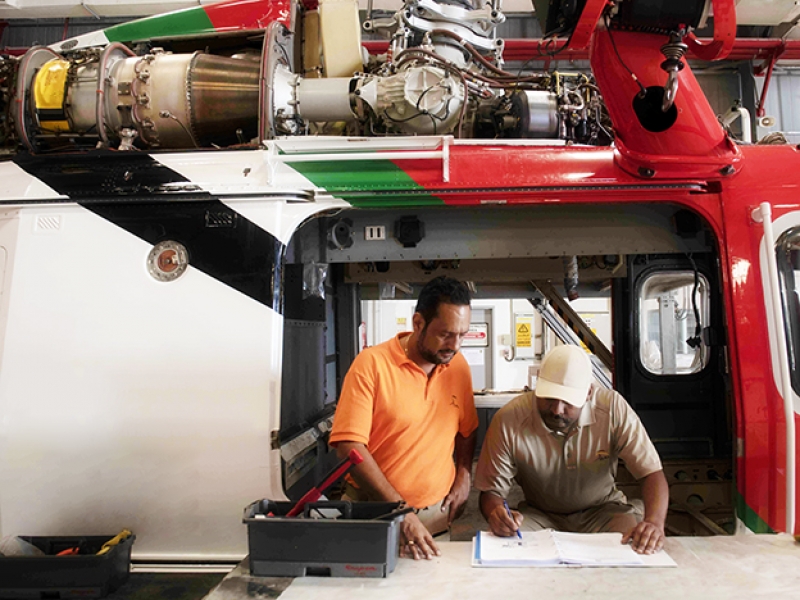 AIR DEFENCE
Our proficiency in air defence technologies, equipment, and processes makes us the ideal partner for comprehensive maintenance and supply chain support to the armed forces. To this end, we support customers in:
Maintenance consultancy (planning, SOPs, maintenance advice)
FMS programme consultancy and technical assistance support
Field logistics and maintenance expertise
Comprehensive sustainment training programmes
Logistics and material support
Technical publication support
Programme acquisition and procurement services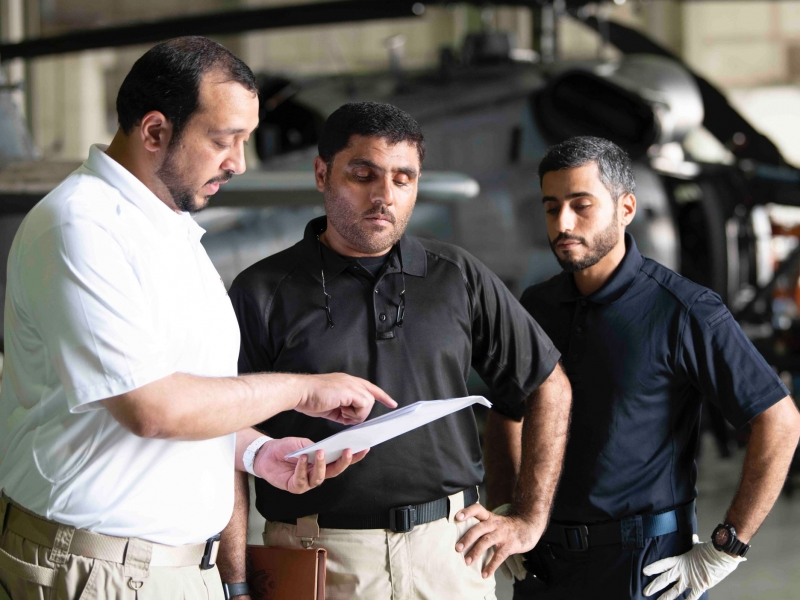 PROFESSIONAL CONSULTANCY SERVICES
With over 400 subject matter experts on board, our professional consultancy services include advanced technical support, command advisory services, and specialised training solutions.
GAL provides subject-matter experts to facilitate advanced technical support, command advisory services, specialised training solutions, and other business support services. This allows the customer to optimise manpower and to remain focused on operations while GAL provides the required professional support services in the background. Supported by highly qualified professionals devoted to transfer of technology and know-how, GAL is committed to building a robust defence capability for the UAE and provides many opportunities for UAE nationals through Emiratisation, advanced training and enhanced education.
Our portfolio of highly skilled leaders and qualified staff include:
Command advisors
Joint operations specialists
Directors and programme managers
Instructors and test pilots
Aerospace engineers and technicians
IT professionals
Logistics and supply chain professionals
Contract and compliance specialists
Administration and other support staff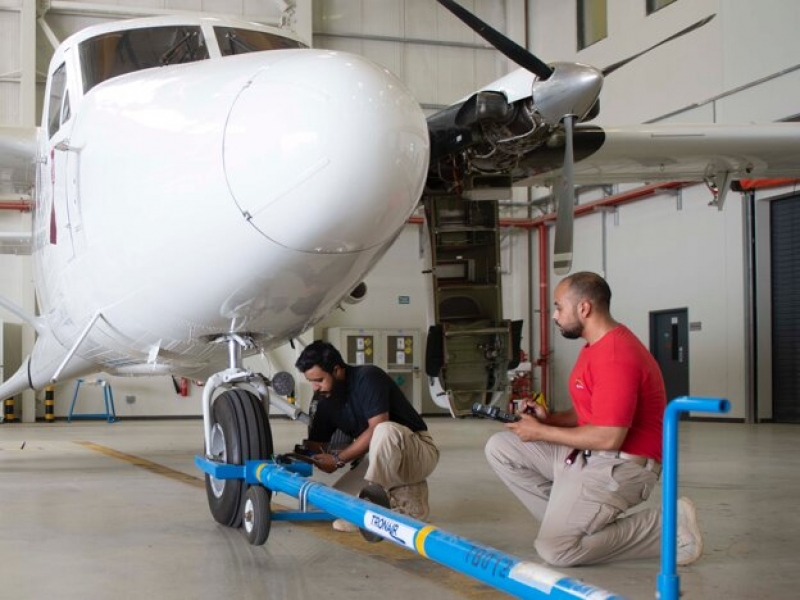 TRAINING AND SCHOLARSHIP
We actively create opportunities for people to make a career in the aerospace industry or in the armed forces. This is central to our growth and long-term strategy of providing efficient and effective training solutions to our customers. We offer:
World-class flight, operations management, and maintenance training
Initial qualification and basic aircrew instruction on every aircraft weapon system
Dedicated course curriculums and on-the-job training (OJT) for maintenance and operational training in airframe and powerplant (A&P) and avionics.
Our collaborative, entry-level training programme with partner colleges and education institutions provides prospective employees and customer personnel opportunities in:
Aviation maintenance
Logistics and supply chain
Engineering
Internship programmes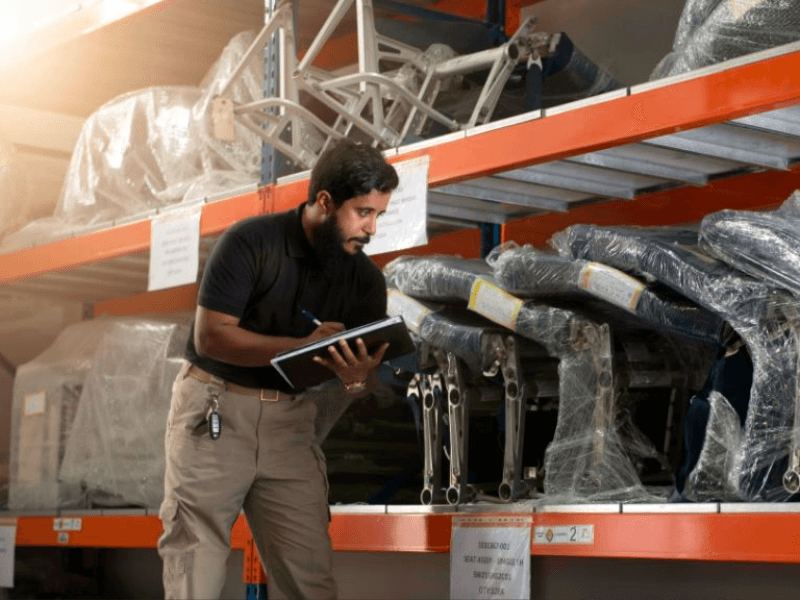 MIDDLE EAST & AFRICAN DISTRIBUTION CENTRE
GAL operates a one-of-a-kind 1,440-square-foot bonded warehouse to speed and simplify the distribution of aircraft spare parts, tools, equipment and other materials across the Middle East and North Africa. The facility deepens GAL's MRO capabilities by stocking and supplying critical spare parts for a range of platforms produced by Aviation Industry. By having spares positioned in the Middle East region, repair times are reduced from months to weeks, delivering customers enhanced fleet availability. As well, customers enjoy significant costs savings, both by not having to allocate budgets to maintain their own stock of spare parts, and by not having to face high shipping costs for urgently needed spares.