Headquartered in Abu Dhabi, GAL is one of the leading regional providers of integrated aviation readiness solutions for military and civilian customers. As part of ADQ, we provide comprehensive aviation services that meet dynamic military needs across the globe. To augment our services, we work with the best engineering minds, and a global supply chain supported through agreements and partnerships with the world's leading OEMs.
0
k+
FLYING HOURS PER YEAR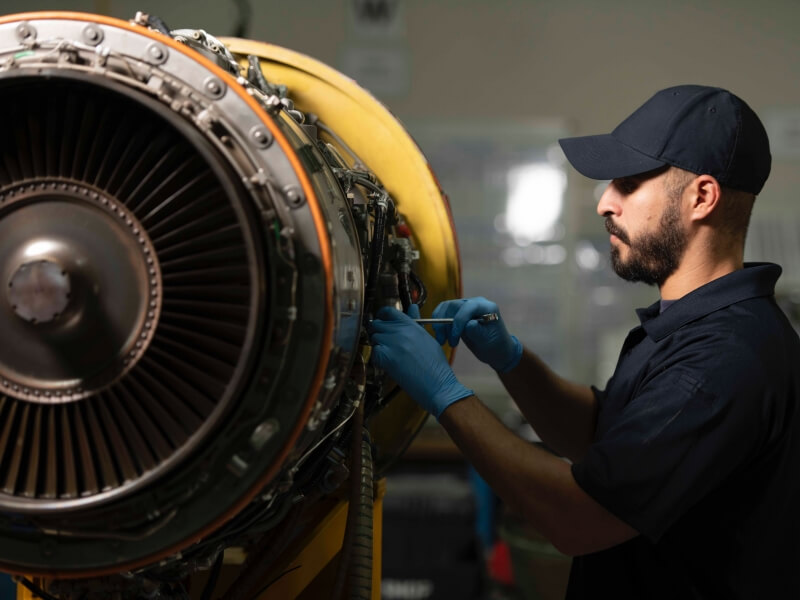 In any military or civilian operation, the need for fleet readiness cannot be overstated. This is why we at GAL offer our clients a range of maintenance, repair, overhaul, and support services that propel them to reach greater heights.
We deliver comprehensive aviation service and maintenance lifecycle solutions that are backed by over a decade of experience in the defence and civil aviation sectors, including:
Transactional support such as manpower services or spares and repairs
Service-based support such as performance-based maintenance and logistics services
Turnkey solutions and services
Read More